The Chancellor of the Exchequer, Rishi Sunak, released the 2022 budget on Wednesday, March 24, 2022, marking one of the most significant occasions in modern British history. What does the Spring mini-budget statement mean for you?

Don't worry - we've broken down the main points to help you understand how it affects your wallet in 2022 and beyond. Before we dive into the Budget highlights, let's explore what the budget is and why it's important.
What is the budget and when does it take place?
The budget statement is typically presented every Autumn and Spring by the Chancellor of the Exchequer to the House of Commons. The budget covers three main points:
The state of the economy
Proposed government changes to taxation
The Office for Budget Responsibility's (OBR) economic forecasts
These announcements may affect all parts of the UK, including England, Wales, Scotland and Northern Ireland.
When do the Budget measures go into effect?
Once presented, the House of Commons may approve motions for the provisional collection of taxes such as alcohol or tobacco. These measures usually go into effect on Budget day or shortly thereafter.

Any Budget Resolutions or tax measures announced in the Budget are usually debated over four days. These debates can include topics such as education and health. Once decided, any resolutions may come into effect immediately.
What happened in 2021's last Budget?
Here are the highlights from the last Budget, which took place on 27 October 2021:
The National Living Wage rose 6.6% to £9.50 an hour, giving full-time workers a pay rise of £1,000.
Public sector pay rises were to be frozen until April 2022
The Universal Credit 'taper' was cut, mean households would receive bigger payments
A 50% air passenger duty (APD) meant domestic UK flights would be cheaper, while long-haul flights would be pricier from April 2023
The Residential Property Developer Tax (RPDT) will partly fund a £5bn plan to address the building cladding scandal
£1.8bn funding would also help create new homes on former brownfield sites
The Office for Budget Responsibility (OBR) predicted that inflation would reach 4% by the end of 2021
A freeze on fuel tax set petrol and diesel at 57.95p per litre until 2023
Retail businesses would see a 50% property tax cut
Spring Budget 2022 Highlights
The past two years have been exceptional. And Wednesday's Budget statement was a clear reflection of the knock-on effects of the pandemic, the war in Ukraine and the rise in inflation we're facing today.

Here are the main Spring Budget 2022 highlights:
Cost of Living
Fuel duty
Fuel duty will be cut by 5p per litre, which will be in place from 6pm on 23 March 2022 until March 2023.
What this means for your wallet
As mentioned in the Telegraph, the RAC estimates the fuel duty cut will only give you an extra £3.30 in your pocket to fill your tank if you drive the typical 55-litre family car.
VAT cuts for making your home greener
The government will cut Value Added Tax (VAT) to nil on energy saving devices such as solar panels, insulation and heat pumps.
What this means for your wallet
If you live in England, Wales and Scotland, you won't pay VAT when you install an energy saving device. For example, you could see VAT tax savings of more than £1,000 on a solar panel. It's expected that there will be similar funding to help residents in Northern Ireland.
The Household Support Fund will double
The chancellor plans to put £1bn towards the Household Support Fund to allow local councils to better support low-income families.
What this means for your wallet
If you're on a lower income, get in touch with your local council to see if you qualify for vouchers and other aid from the Household Support Fund.
Inflation and the rise in energy costs
Ofgem have issued a warning of £2.4bn financial fallout from the collapse of energy firms, leaving households up and down the country to take another hit.
The OBR forecasts that inflation will average 7.4% in 2022, peaking at 8.7%.
The Office for Budget Responsibility statistics show the largest ever recorded fall in household disposable income, falling by 2.2% in 2022-23.
What this means for your wallet
A rise in inflation means that you may see the costs of everyday essentials such as food rise further. Higher wages do not compare to the inflation over this year and next. Unfortunately, this means your savings, salary and earnings won't go as far since you're spending much more on the essentials.

National Insurance
National Insurance will rise
National Insurance Contributions (NICs) will rise as planned by 1.25 points to fund health and social care
From July 2022, the National Insurance threshold will rise to £12,570.
The 1.25% rise in national insurance contributions will go ahead, to fund health and social care.
What this means for your wallet
From July 2022, if you're one of the 30 million 'typical workers', you'll save over £330 a year on National Insurance Contributions. And, if you earn less than £12,570, you won't need to pay National Insurance.

According to the Resolution Foundation, this means that families will lose £1,100 as household incomes are estimated to fall by 4% next year. Poorer households are expected to be hit the hardest, with 1.3 million Britons expected to fall into absolute poverty as Sunak's Budget fails to support those most in need.

Taxes will also rise for 7 out of 8 (about 27 million) workers as only people earning between £49,100 and £50,300 will pay less income tax in 2024-25. The Resolution Foundation's analysis also sees the average worker will lose £11,500 from their annual wages.
Income Tax
Basic rate of income tax
The income tax basic rate will be cut 1%, falling from 20% to 19% in 2024.
What this means for your wallet
As mentioned above, this reduction isn't much, and will only benefit workers that earn between £49,100 and £50,300. With inflation rising, this means it's very likely that you won't see a return on your savings on the back of the 2022 Spring Budget. To make the most of your invested cash and savings, speak to a financial adviser.
Government borrowing
Government borrowing will fall in 2023
The percentage gap of Government borrowing will fall from 5.4% to 3.9% between now and next year
This figure equates to a budget deficit of £28.7 billion in 12 months
What this means for your wallet
The real dependency lies within how much the Treasury is willing to absorb. In light of other recent rises we've seen, it's unlikely that the borrowing deficit will impact you in the immediate future. This gives the government flexibility to do three things:
Inject cash back into the public sector
Reinvest back into the economy
Introduce further tax cuts
Again, these factors won't affect you in the short term, but if further tax cuts were to come to fruition, they will be a big help for households.
Growth of the economy
Economic growth in 2022
The OBR forecasts that in 2022, the economy will grow by 3.8%, well below the 6% forecasted in October 2021.
Gross domestic product (GDP) is expected to grow 1.8% in 2023, rise to 2.1% in 2024, fall to 1.8% in 2025 and dip slightly to 1.7% in 2026
What this means for your wallet
In a nutshell, economic growth means more money for the government, which means more prosperity for the country. But, as we're facing inflation and the Ukraine war, there will be less money to spend on government plans, and less going back into the economy.

As the big squeeze continues to take hold, this could be a good opportunity to review your personal finances and become savvier for tougher times ahead. Speaking to a financial adviser could help with your personal strategy and spot opportunities to make your money and investments go further.
More help for small businesses
Future tax rates in the Autumn Budget
The Chancellor of The Exchequer announced the autumn Budget will include tax rate cuts on business investment.
What this means for your wallet
No one knows how big these tax rate cuts will be, but if you're an investor you can look forward to potential opportunities in the future.
Employment allowance
Sunak announces that employment allowance will rise for small businesses from £4,000 to £5,000 from April 2022.
What this means for your wallet
If you're an eligible employer, you'll be able to reduce the amount of National Insurance you pay each year by up to £5,000. You can check if you're eligible on the UK government's Employment Allowance page.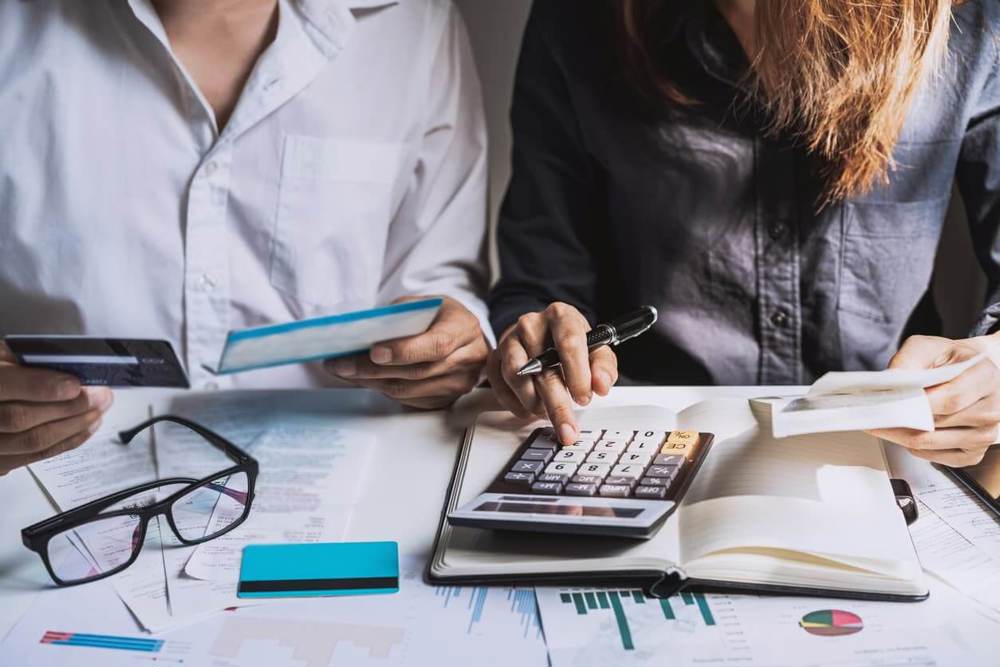 How financial advice could help your money go further in 2022
With inflation skyrocketing, it makes sense to make smarter decisions when it comes to your wallet. But how can you be sure you can afford the basics and still save ahead for the future? If you'd like expert guidance to help you make big financial decisions, working with a financial adviser could be the key to a brighter tomorrow.

A financial adviser can support you to make better financial decisions such as taking advantage of tax-efficient ways to save, retirement planning or exploring investment options.

Local Financial Advice founder, Nigel Borwell, explains:
Today's budget statement will have a big impact on UK households, many of which are already struggling due to inflation and rising costs. If 2022 has taught us anything, it's that financial advice is more important than ever and having a financial plan can help lessen the blow of the 'big squeeze'. If you're concerned about your ability to afford the basics, your investments or pension, I urge you to create a budget and seek professional advice.
If you'd like to speak to a financial adviser about how to make the most of your hard-earned pennies, we can help. Local Financial Advice's free adviser matching service works in three simple steps:
Fill out our quick form to match with a local financial advice expert
Enjoy a free, no-obligation consultation
Give us your feedback in a friendly follow-up call
Want to get expert advice to better manage your finances in 2022? See why our customers rate Local Financial Advice Excellent on Trustpilot.
Now's the time to match with an expert. Click the button below to get started.