No one can predict the future, but what we can be certain of is change. Any change to your circumstances and lifestyle can leave a mark on your finances. And there are times when those changes are so sudden that a Google search for answers won't cut it.
In this article, we'll explain the benefits of financial advice and how an expert adviser can help with common life stages and scenarios.
The benefits of taking professional financial advice
When you're feeling out of your depth with money matters, speaking to an adviser can seem intimidating. Remember, their job is to support you through tough times. They'll be there to help you reach your goals and make tough decisions.
The choice to take advice is yours to make. That's why many advisers offer free consultations that can help you decide whether you actually need help from a financial adviser.
In a nutshell, financial advice helps you make the most of your money. Its benefits can make a much bigger impact on your financial well-being than you might think.
Personalised recommendations
Working with an adviser gives you exclusive access to their vast knowledge and experience. The fees they charge will reflect this knowledge, as well as the personal recommendations they give you. Many advisers specialise in key areas. Whether you need help with budgeting or buying a house, there's an adviser out there that can help you realise your goals and become more confident in managing your finances.
Return on investment
Getting financial advice is an investment for the future. Your adviser's job is to help you make your money go further. They have a deep understanding of the financial markets and can be a valuable sounding board if you're thinking about investing. They'll help you identify risk, avoid pitfalls and can even manage your investments on your behalf.
Protection
Every UK financial adviser requires the Financial Conduct Authority's authorisation to give formal advice. When you take their advice, you're covered in the rare case anything should go wrong. The responsibility lies with your adviser, as it's their duty to offer you unbiased advice and put your interests first.
Saving you time for what matters
An adviser's job is to make managing your money easier. Managing investments and keeping up to date with the financial markets can also be a daunting task for the average person. Getting financial advice takes the pressure off you, giving you time to focus on what matters.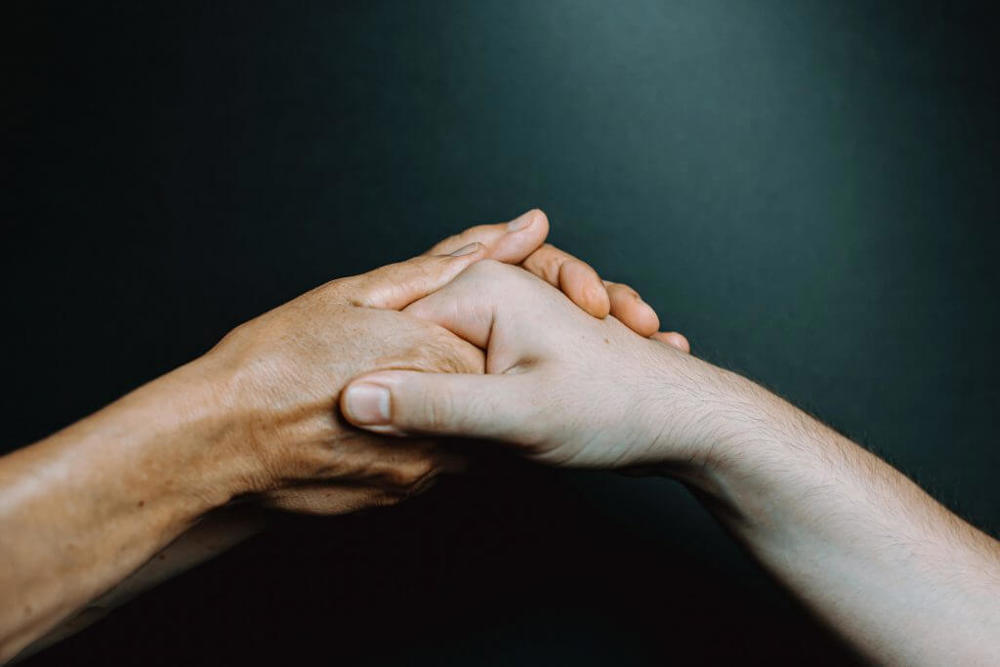 When you should reach out to an adviser
A drastic change in income or mounting expenses can leave you feeling like things are spiralling out of control. Not everyone will have the same definition of what's manageable when it comes to finances. Therefore, it's up to you to decide whether you need a financial adviser.
We're here to help you find clarity, and understand when it's wise to reach out for professional advice. To give you perspective, we've outlined common scenarios where advice can be beneficial and the ways in which an adviser can help.
Big life events
Your life is an ever-changing journey, marked by growth, challenge and triumph. We all have a different path that dictates our financial needs. As you navigate your own path, you'll find those needs change with time. Here are a few common life scenarios where financial advice can help.
Marriage and cohabitation
Moving in together is a big step for any relationship. It can help you strengthen your bond as a couple and highlight your individuality. Cohabitating can also reveal different attitudes to money. You may enjoy saving your pennies, while your partner would rather live for today.
Whatever your attitudes to money, it's crucial that you have an open and honest conversation. Shared expenses can be cost-effective, helping you save for long-term goals such as starting a family or buying a home. They can also cause a strain on your relationship if you're not compatible when it comes to managing money.
Speaking to an adviser can offer perspective and support, helping you both:
Develop a basic budget that both of you can follow
Determine your short, medium and long-term goals
Work out a plan to tackle any existing debt
Protect your financial position with a prenuptial or 'living together' agreement
Divorce and separation
The end of a relationship is an emotional time – not only for you but for your friends and loved ones. An amicable divorce or separation will make the process of making financial arrangements much simpler.
Not all relationships end smoothly. It can be difficult to make arrangements if you or your ex feel a need to spite the other. Children, dependency on a partner and bitterness can all take their toll on a break-up, dragging it out further. If you have complex finances or circumstances, speaking to a financial adviser can help you:
Determine the most tax-efficient way to divide assets
Invest proceeds from your divorce or dissolution settlement
Understand how divorce or dissolution may impact your pension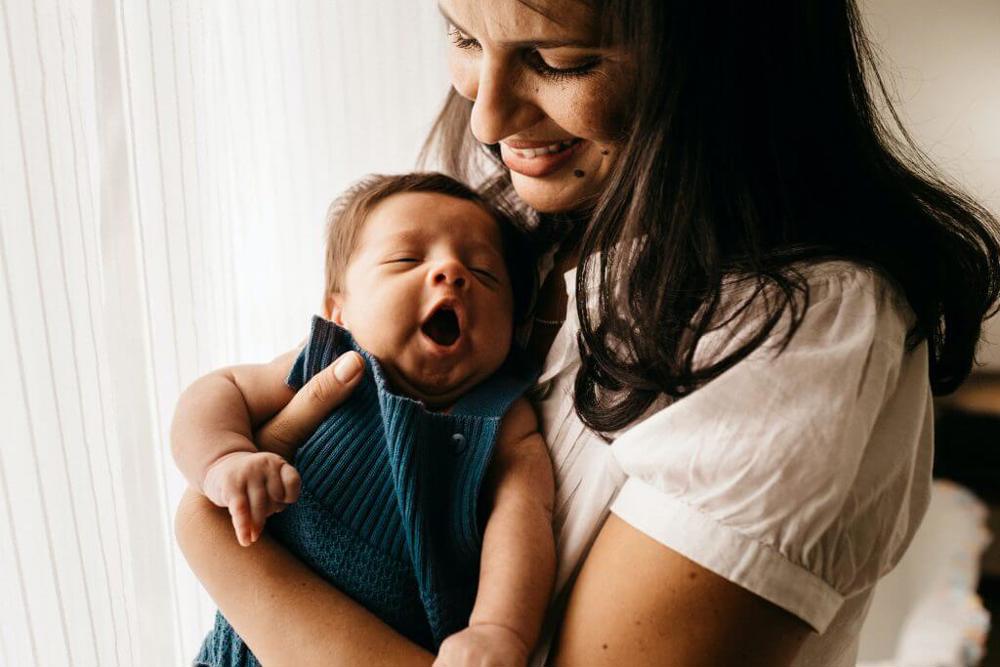 Starting a family
Growing your family is an exciting decision for anyone. Your love and nurturing will shape your child as they grow. But while choosing baby names and the nursery's colour are exciting, it's important to understand the impact children will have on your finances.
Nappies, clothing and a pram all add up – and that's just the first year alone. The basic cost of raising a child until they're 18 years old is £71,611 for a couple and £97,862 for a single parent. Thinking about it in these terms will be daunting, but there's no need to tackle it alone.
Speaking to an adviser can give you the perspective you need to:
Plan for upgrading or extending the family home
Invest in your child's higher education
Adjust your budget for maternity or paternity leave
Stay on track to meet your other financial goals
Buying a home
Comparison websites make it easy to do-it-yourself if you're considering getting a mortgage. A house is typically the largest purchase you will make in your life. Unless you have the funds to pay for your house outright, think twice before committing unless you know exactly what's on offer.
That cashback offer may look tempting when you're parting with the deposit you've saved for years, but consider the product as a whole. How often will you be charged interest? Are there early repayment charges?
Buying a home is a long, stressful process. An adviser can help you answer these questions and support you through the process. They'll do the legwork for you, helping you:
Compare thousands of mortgage products
Determine whether you can afford a mortgage
Decide which features and type of product best suits your needs
Apply for your mortgage (most will be happy to help with this)
Death of a loved one
Losing a loved one can turn your life upside down. Even simple tasks can prove challenging when you're trying to come to terms with your loss. You may need to take time off work for bereavement – and in this state of mind, dealing with your finances will seem impossible.
A financial adviser will give you the impartial perspective you need to help you think clearly. They're also there to support you and help you envision a positive future. They'll use their expertise to help you gain back a sense of control over your life, helping you:
Determine if you're entitled to Bereavement Support Benefits
Assess your incomings and outgoings if you've lost a spouse or partner
Build a financial plan to help you achieve your future goals
Maintaining and growing your wealth
It's natural for your finances to ebb and flow like the sea. There will be circumstances out of your control. And opportunities such as a pay rise or investment opportunity can help you grow your hard-earned cash. Working with an expert adviser can help you achieve more with your money. Here are a few ways they can help you plan for and reach your goals.
The annual review
Like your annual dental check-up, an annual review helps you and your adviser ensure your finances are in tip-top shape. This meeting gives you a chance to explore what went well, what needs improvement and whether your goals have changed. Taking a step back gives you a bird's eye view of your finances.
Have you experienced a recent breakup or redundancy? Be honest if your personal circumstances have changed. Your adviser has seen it all and they're there to support you. They can help you reassess your budget, goals and priorities, by helping you to:
See how you're progressing towards your short, medium and long-term goals
Identify potential areas for improvement or risk
Find the most tax-efficient ways to save for the future
Considering all future possibilities
Ever wished you had a crystal ball to see what your future could hold? No one can predict the future, but modern technology can give us a well-informed glimpse. Many advisers use cash flow modelling software to help their clients prepare for all future possibilities. It gives them a scientific view of your finances by factoring in inflation, interest rates and other factors.
By taking into account your current circumstances, cash flow modelling helps you see how different scenarios can impact your finances. This is a useful way to plan for change as you work toward your goals. An adviser's expertise benefits you further, helping you:
See how different life events can impact your financial situation
Visualise how long you'll be able to support your current lifestyle
Track where your money is going in relation to your priorities
Understand how much your assets could grow
Investments
Everyone wants to make more money. It's now easier than ever to buy unit trusts and shares from brokers. But can you afford to lose your hard-earned money if things go wrong? Are you prepared to research a product to make sure it's right for you?
An adviser can help you understand what you're getting into. They'll help you examine key considerations such as how much risk you're willing to take. They can also help you:
Consider your options by presenting you with a bespoke portfolio
Minimise risk by helping you diversify your portfolio
Make an informed decision with expert guidance
Take full control of your investments by acting as a sounding board
Sit back and relax as they manage your portfolio on your behalf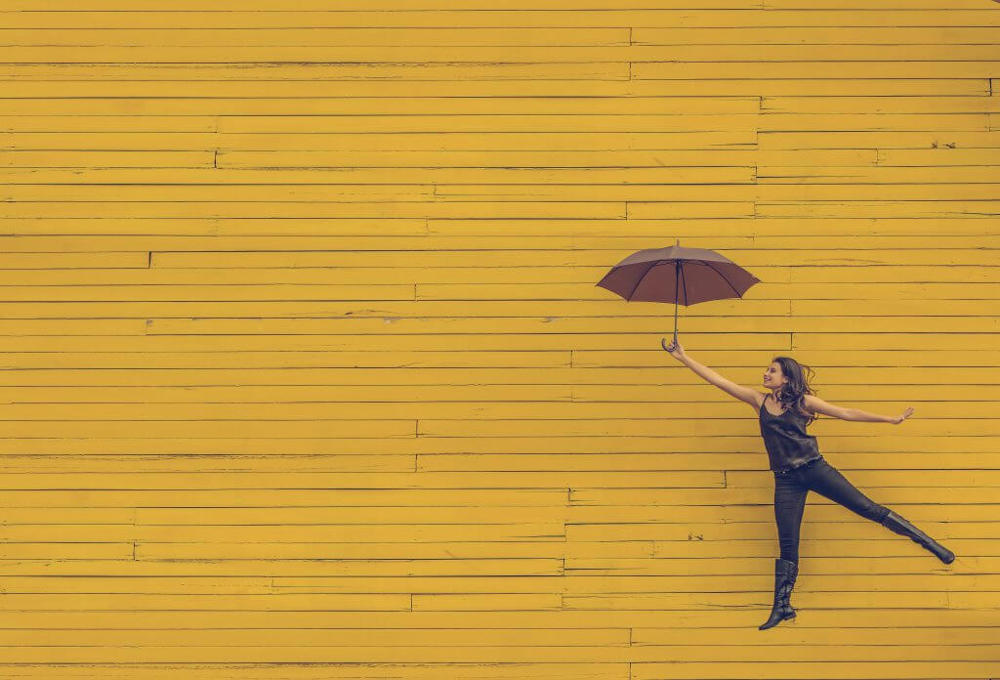 Building a plan for a rainy day
We all know that we should be saving and planning for the future, but good habits are difficult to keep. Putting money aside and establishing safety nets protect you when those inevitable rainy days come around. An adviser supports you to withstand the elements, whatever the strength of the storm.
Life insurance
No one likes thinking about their own mortality. Yet, sudden death, injury or serious illness will devastate your family's financial wellbeing if no safeguards are in place. Give them the protection they deserve should the worst happen. Life insurance pays out a lump sum to your loved ones should you die before a certain time. This could be before your mortgage is paid off if you're a homeowner.
Like mortgages, life insurance plans are complex. Speaking to a financial adviser will help you understand your options and find the best fit for your needs. You can do-it-yourself with price comparison sites but if you have complex health issues, financial dependents or a unique family situation you should seek financial advice.
An adviser can support you to:
Understand the difference between 'term' and 'whole of life' insurance
Decide your ideal policy length and what type of coverage you need
Compare insurance providers and policies
Income protection
It's easy to take a steady income for granted. But picture what your life would look like if you were unable to work. Could you cope for a few months or would your family struggle with daily expenses? It's not a pleasant thing to think about, but imagining the worst-case scenario can help you determine when you need a financial adviser.
Income protection acts as a buffer if you find you're unable to work due to injury or illness. It pays you a regular income that's typically a percentage of your normal salary and can give you and your family a lifeline. If you're self-employed, have dependents or your employer has a less-than-generous sick pay scheme, you should consider protection insurance.
A financial adviser can offer guidance on your options should the worst happen, helping you:
Review your employers' sickness benefits to determine your ideal coverage
Understand your options and the different policies out there
Determine how income protection can affect your state benefits
Consider what benefits you'd like your policy to include
Private medical insurance
The NHS provides free quality care and treatment should you fall ill. But if you're concerned about wait times and can pay for private treatment, private medical insurance is another option. Millions of people in the UK pay for private medical care. But it doesn't come cheap. On average, people under 65 pay £1,200 each year, and this rises to £2,000 for over 65s.
Private medical insurance plans are complex and they focus on covering 'acute' conditions, medical tests and surgeries. Even the most expensive plan won't cover you for everything. Speaking to an adviser helps you narrow down your choices and find the most suitable plan for your needs. They can also help you:
Determine whether private medical insurance is right for you
Choose which types of coverage you would like
Cut costs by finding plans that give you discounts if you're fit and healthy
Save hours of time researching plans and providers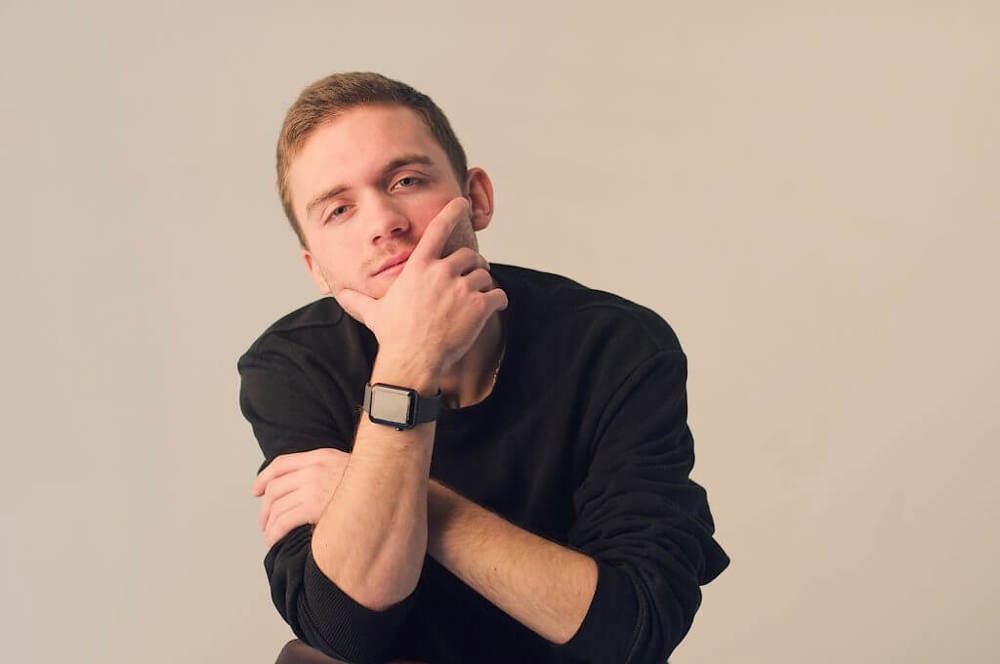 Thinking ahead to retirement
The financial decisions you make today will have a knock-on effect on your retirement. Your golden years may be years away, but a little future planning can mean the difference between a basic retirement and a comfortable one. Working with an adviser can give you the guidance you need to secure your future.
Funding your ideal lifestyle
No one wants to grow old. The good news is that retirement doesn't mean slowing down. Consider your values at this very moment. Your love of travel can see you exploring other cultures in your sixties. Phasing out of work could also give you the opportunity to finally realise your dream of running your own business.
Financial advice is the key to building your ideal future. It will help you make the decisions that will ensure you're able to achieve your ideal lifestyle. And with Brits living longer than ever, it's crucial that your savings last as long as you do. A financial adviser can support you to achieve your long-term goals, by helping you:
Form a solid retirement savings plan
Understand all your options at retirement
Help you understand complex investment and pension products
Compare the market to find the most suitable product for you
Inheritance and estate planning
What will happen to your wealth and home after you're gone? Legacy and estate planning give you the opportunity to control how your wealth is passed on to your loved ones. If you're married or cohabitating, have children or dependents it's never too early to think about your legacy.
Later life financial planning is much more than drafting up a will. It gives you the power to protect your loved ones' future while you still can. Speaking to an adviser will give you the perspective you need to think about your situation. They'll guide you on your options and help you find peace of mind by helping you:
Minimise the impact of taxes and inheritance tax on your wealth
Choose who will control your finances
Set up trusts or arrangements for your children
Ensure a stress-free transfer of your home and other assets to your loved ones
Planning for the unexpected
Rainy days happen – and they'll be harder to bounce back from as you get older. A sudden fall or serious illness can drain your pension savings if you don't have safeguards in place. Consider your health, family history and the impact they'll have on your finances if you're caught in a downpour.
If you're concerned that you don't have enough to cover care and other expenses, you should seek financial advice. Your adviser will take the time to understand your circumstances, goals and recommend your best course of action. They'll also support you to:
Determine which services and/or products are suitable for you
Understand and budget for potential future care costs
Help you consider products such as equity release and annuities
Identify liabilities that could affect the value of your assets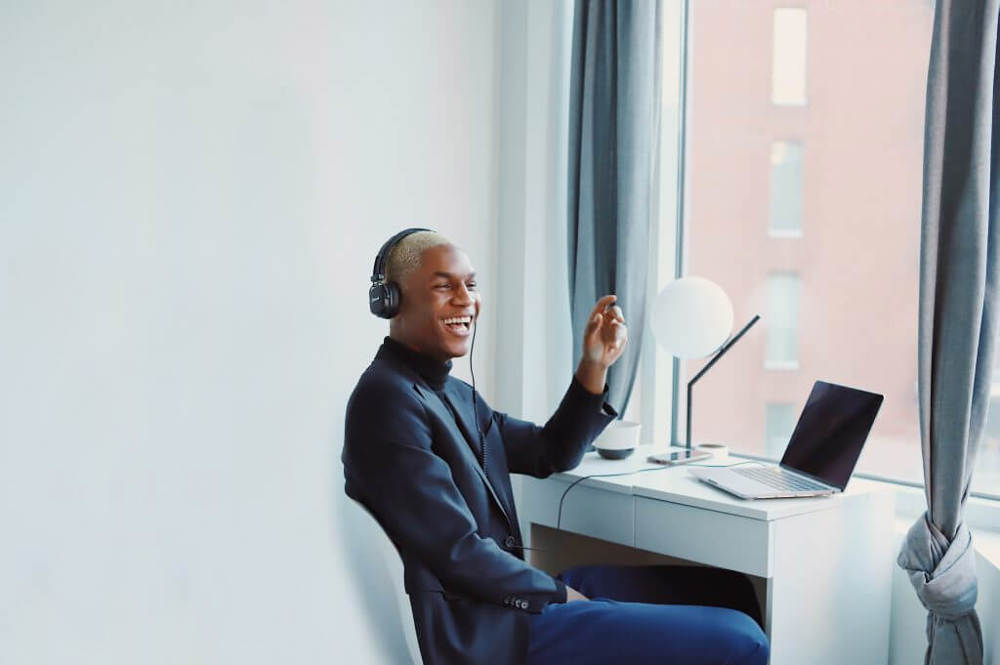 Support when you need a financial adviser
Feeling like your finances are out of control can seem like a lonely place. But we've got your back. We've helped thousands connect to experts all over the UK to help them get their finances back on track.
We designed our free service to take the pressure off and help you find peace of mind when things get tough. Here's how our quick, four-step service works:
Step 1: Tell us what you need help with
Our UK-wide network of adviser partners has the experience to help you with any money matter. The information you give us helps us connect you with a local adviser that has the right expertise for your needs.
Step 2: We'll connect you with your expert adviser
We'll share your contact information with your local expert, who'll be in touch shortly. They'll call to learn more about you and what you need help with. They'll also arrange your free, no-obligation consultation to discuss your situation in more detail.
Step 3: Enjoy your free, no-obligation consultation
This free session is a helpful way for you and your adviser to get to know each other better. They'll give you information about your options, their services and how they can help. There's no pressure to take their advice, and if they can't help, they'll offer free guidance to help you find someone who can.
Step 4: Tell us how we did
We aim to give our customers a service they're satisfied with. If there's anything we can do to improve, we'd love to hear it. Our friendly team will give you a call to see how you got on. If you're not happy with your adviser, we'll make it right and connect you with a new one.
Ready to find your own peace of mind? Click the button below and we'll find a regulated local expert that can help!