Wondering how far your money will go this year as energy prices are on the rise? You're not alone. The cost of living increase is affecting everyone as 'the big squeeze' forces us to make sacrifices. And with an ongoing energy crisis and rising inflation, it's easy to feel like things are out of control. Everyone is looking for "cost of living help".

With everyday costs rising, it can seem hopeless. But you still have control of your finances. To help you better cope with the cost of living crisis, we've rounded up guidance and simple tips from the experts.
Reducing energy costs around your home
We're already seeing energy bills rise to eye-watering levels. And this worrying situation may leave you wondering whether you'll have to choose between heating and eating this winter. While we have no control over energy prices, we can control our energy consumption and make little changes to reduce costs around our homes.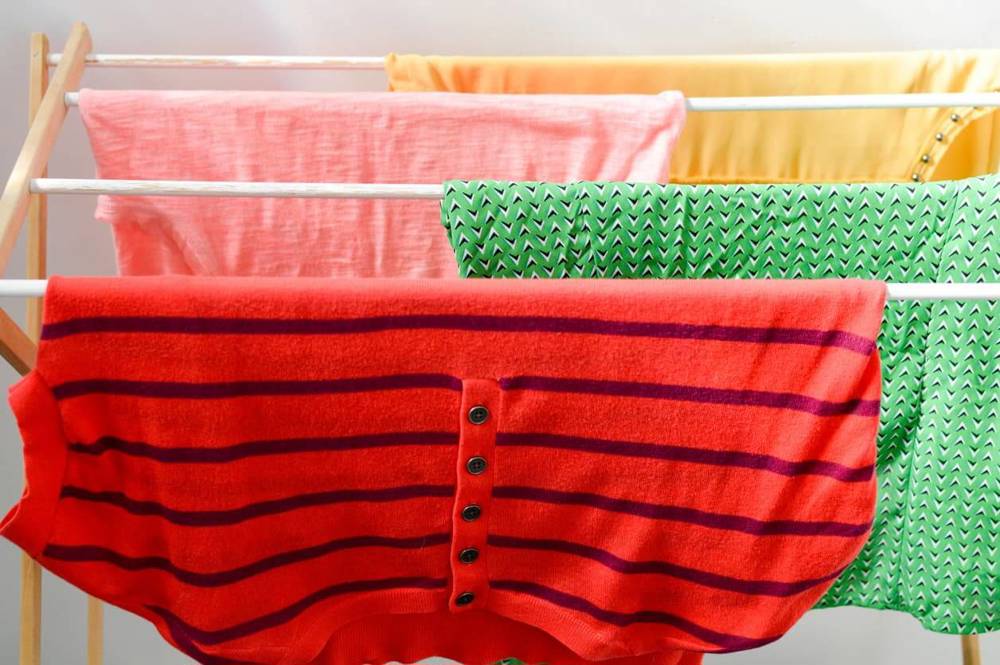 Five simple ways to use less energy
Making a few small changes around your home could help you save hundreds of pounds every year. According to the Energy Saving Trust, you could save up to £375 on bills if you live in a typical three-bedroom house.
Here are five simple tips from the Energy Saving Trust to help you save more this year:
Take a 4-minute shower: Choosing a refreshing shower over your weekly bath could help you save an extra £70 a year.
Air dry your laundry: Using a clothes horse, radiator drying rack or an indoor washing line instead of the tumble dryer could save you up to £60 a year.
Don't put electronics on standby: You could save up to £55 a year by switching off power to electricals on standby mode.
Mind the gap: Draught-proofing gaps around your home could also help you save up to £45 per year. This could mean sealing unused chimneys, loft hatches and even your letterbox.
Wash at 30 degrees: Running one load of laundry per week at 30 degrees could save you a yearly average of £28 on bills.
Getting help from your energy supplier
With energy bill costs already at a high, the end of summer is a worrying time for many of us. The good news is that under Ofgem rules, your energy supplier must support you any way they can if you're struggling to pay your bills. 
Depending on who your supplier is, they may offer many options to support you such as:
Payment holidays, reductions or extensions
Hardship funds access
Payment plan reviews to determine what you can afford
Information on cost of living grants and schemes to help you save money
Citizen's Advice also offers information about other energy supplier-run grants you may be able to take advantage of.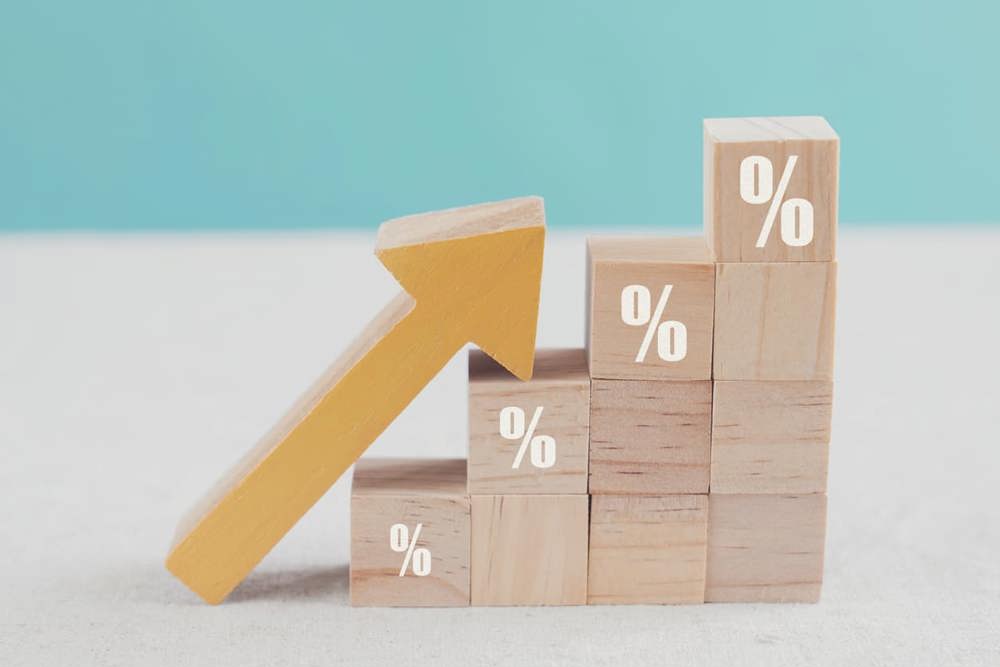 Rising interest rates
Today's higher interest rates mean mortgages, loans and credit cards are much more expensive. Increases can also impact your chances of achieving big life goals such as paying off debts, saving for a dream holiday or buying a house.
How do rising interest rates affect you?
When you have a savings or current account, your bank pays you interest. You also pay interest when you borrow money, hold a credit card or pay off your mortgage. The Bank of England interest rates have a big impact whether you're a saver or borrower. 
For example, if rates are high people tend to spend and borrow less. Usually, a higher rate means lower inflation as people borrow less and save more. But, this isn't the case today as our incomes aren't going as far as they could due to the rising cost of living. 
There are things you can do to avoid paying more than you need to. Making a few changes could help you achieve your financial goals and spend wisely:
Switch banks: Your nearest high street banks don't always offer the best rates. MoneySavingExpert.com updates their savings accounts guide daily and it could help you take advantage of big savings.
Get rid of debt: Working with StepChange Debt Charity could help you build a debt management plan to help you pay off your debts.
Spend only what you can afford, if possible: Buy now, pay later services like Klarna and Clearpay are credit, and could lead to late payment fees or debt collection involvement if you can't pay.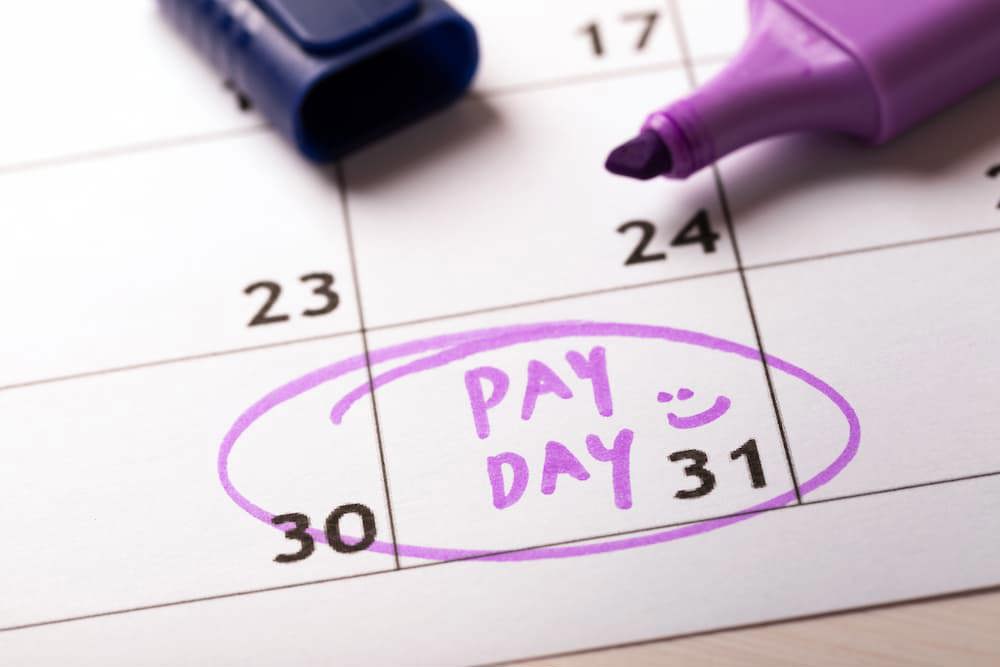 The National Insurance rates 2022/23 increase
Many of us saw smaller paycheques as National Insurance Contributions (NICs) rates rose to 13.25% in April 2022. But, while they dropped a few months later and the threshold rose to £12,570, many are still feeling the cost of living eat up what they gained.
Here are a few tips to consider:
Begin building a rainy day fund (if you can afford to do so): Your savings can help you plan ahead for unexpected expenses such as car repair or broken boiler.
Opt for a lower salary: It may sound counterintuitive, but a salary sacrifice can help you put more into your pension pot, and spend less on NICs.
Cut back on direct debits and other expenses: Rethink whether you're getting the most value from your Netflix subscription, gym membership and other services.
The tax allowance freeze
With personal income tax allowance frozen until 2025/2026, you may not be too concerned about paying more income tax. This freeze won't last forever - and it may be scrapped by Prime Minister Liz Truss.
But, if Truss does decide to keep it, this freeze could mean a big chunk of your income goes to the Taxman - especially if you receive a pay rise or are a high earner.

You can take action before April 2026. Hoping for a pay rise? Consider asking your employer if a salary sacrifice scheme is available first. If so, it could help you swap part of your salary in exchange for a non-cash benefit (that won't get taxed) such as extra employer pension contributions, work-related training or childcare vouchers. The other bonus is that with a lower salary, you'll also pay less National Insurance and tax.
The Dividend Tax rise
Dividend Tax rose by 1.25% in April 2022. This might have affected you if you get dividend payments from shares you own in a company and that amount falls outside your Personal Allowance. To date, this is £2,000. You'll pay tax on anything over the allowance and what you pay depends on your Income Tax band.

To avoid paying Dividend Tax, you can put your investments into an Individual Savings Account (ISA). This will help you see greater benefits with investments that give you higher dividend payments.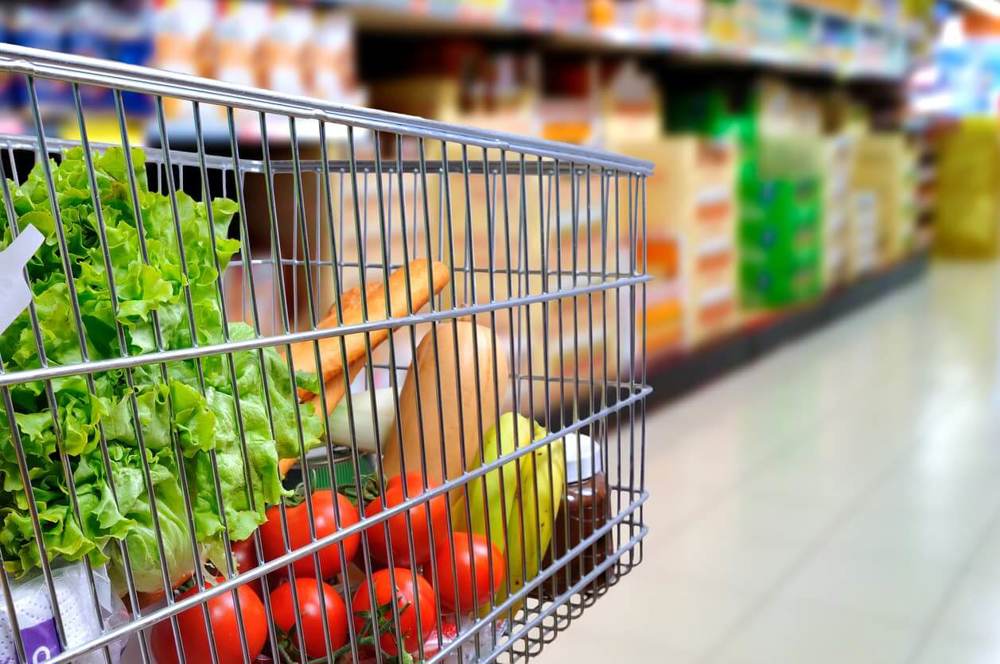 Market predictions for 2023
The inflation rate is currently 9.9% according to the Bank of England - that's much higher than their 2% target. And when inflation is high the prices of everyday items such as milk and eggs go up. Unfortunately, this means we're paying more for the essentials and incomes don't stretch as far as they did a year ago. The good news is that the Bank of England expects inflation to fall in 2023.

But, Goldman Sachs Group predicts that the UK inflation rate could rise higher than 22% in January 2023 if gas prices continue to rise. If their prediction is correct, it could mean an increased energy cap and higher inflation rate, which could both result in a recession.

To combat this, the Bank of England raises the Bank Rate to encourage more people to save, rather than borrow. As people spend less, inflation should also decrease. According to the Bank of England, interest rates are currently 1.75%. This figure is also commonly referred to as the 'interest rate' or 'Bank of England base rate'.
The Bank of England delayed a further interest rate rise on 22 September 2022 as a mark of respect after Queen Elizabeth II's passing on 8 September 2022. The planned increase is estimated to rise at least 0.5 points.
How the market could affect your investments
Watching the stock markets tumble can be scary for any investor. But, we can learn a lot from history - especially when it comes to making financial decisions in a volatile market. There's no need to panic - or sell your stocks. The good news is that throughout history, the stock market will return - and with it the potential for your money to grow.

No one knows when the market will return, but history tells us that markets almost always recover. Stock markets collapsed on 19th October 1987, but bounced back in five years. Even the global financial crisis of 2008 and 2009, which caused the UK stock market to fall 31%, recovered 22% a year later. If you're keen to invest, working with a financial adviser could help you avoid risk and gain better returns when the markets improve again.
How high interest rates impact homeowners
As mentioned above, higher interest rates could mean it's more expensive to pay off your mortgage or remortgage. For example, if you have a fixed rate mortgage, you usually won't see rates change until your deal ends.

Whatever your situation, it pays to plan ahead is key to tackling any interest rate rise. Here are MoneyHelper's tips for coping with the rising interest rate if you're a homeowner:
Overpay your mortgage - Take advantage of fixed or low rates if you're not currently affected by the interest rate rise.
Check to see whether you're on a good deal - Working with a financial adviser can help you compare your current deal against what's on the market.
Improve your credit score - Boosting your credit score could help you take advantage of better mortgage deals.
Ask for help if you need it - Free guidance or regulated advice could help you create a realistic budget and work out what you can afford.
Check what type of mortgage you have - A higher interest rate has a different impact, depending on what type of mortgage you're on and when your deal ends.
Determine how you could be affected - Dig out statements or check with your mortgage provider to see what type of mortgage you're on as it will tell you how you could be impacted.
Reassess your budget - If you think it's likely your mortgage repayments will rise, it's wise to revisit your budget to determine if it's affordable.
Gas and electric prices and forecasts
Now that Liz Truss is Prime Minister, new measures are in place to tackle rising energy bill costs for Brits. This means rather than energy bills rising 80% for households, Truss and the new government are freezing energy bills for the next couple of years.

What does this mean for you? If you're part of a typical UK household, you can expect to pay no more than an average of £2,500 per year from 1 October 2022, until 2024. So, what could that look like for you? That depends on the size of your home or property, your typical energy usage and other factors.

The government estimates that you could pay an average of:
£1,750 if you live in a purpose-built flat or £1,950 if you're in a converted flat
£2,650 if you live in a semi-detached house
£3,300 if you live in a detached house
£3,500 if you live in a bungalow
Of course, what you pay depends on how much energy you use and where you live. According to MoneySavingExpert, you can expect to pay a unit rate of 10.30p per kWh for gas and 34p per kWh for electricity if you pay via direct debit.

For more info on regional and rates, visit MoneySavingExpert's price cap unit rates guide.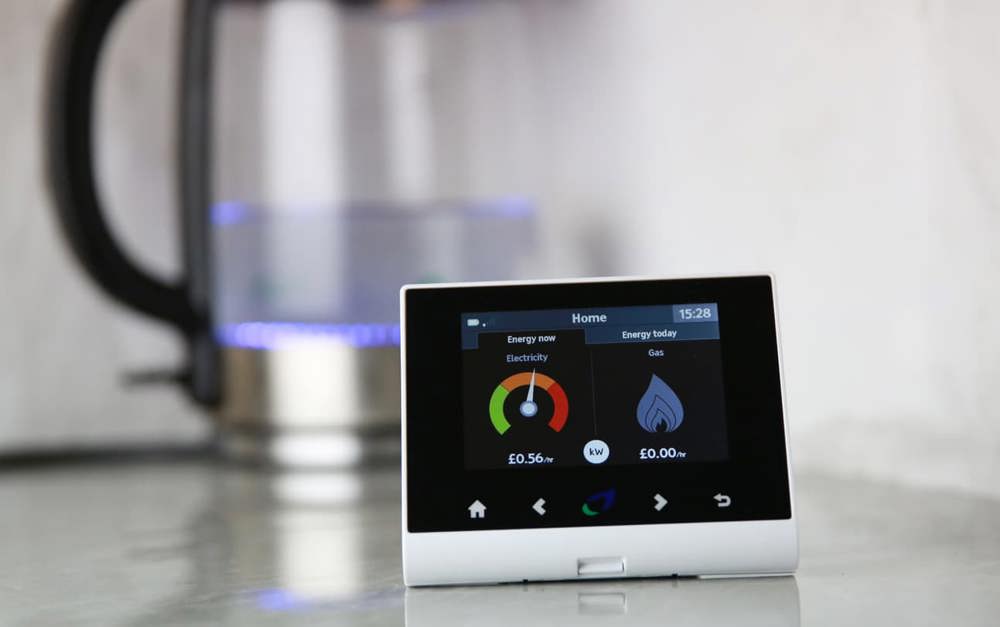 What's the government doing to help with gas and electricity bills?
The Energy Bills Support Scheme
Prime Minister Liz Truss is still honouring the £400 discount announced earlier as part of the Energy Bills Support Scheme. To help people throughout the winter, households will receive this discount from their energy supplier across six instalments from October.
Who is eligible for the £400 energy grant?
The discount is available to all households to help with the cost of living this winter. To be eligible, you must live in England, Scotland or Wales and have either an domestic electricity metre or connection. The discount also applies if you live in rented or student accommodation.

While the discount isn't currently available in Northern Ireland due to its different energy system, the government hopes to offer a similar scheme to residents with the support of Irish energy suppliers.
How will you receive the energy grant discount?
Under the scheme, your first two months' discounts will be £66 for October and November. Your discount will also rise to £67 from December 2022 to March 2013. You won't need to pay back any of your discounts, which will be paid to your supplier. The monthly discount will also still apply even if you pay your bills monthly or quarterly. 

For more information on how this discount applies to pre-payment and domestic metres, visit the government's Energy Bills Support Scheme information page.
Cost of living payment
If you receive benefits or take advantage of certain tax credits, you may also be eligible for the government's Cost of Living Payment, or which some people are referring to as a cost of living grant.  Depending on your circumstances, you could qualify for up to three types of tax-free payments:
Cost of Living Payment - if you receive low income benefits or tax credits
Pensioner Cost of Living Payment - if you qualify for a Winter Fuel Payment in 2022/23
Disability Cost of Living Payment - if you receive benefits due to a disability
The support scheme could also grant you up to two lump sums totalling £650 if you receive any of the following benefits:
 Jobseeker's Allowance (JSA)
Employment and Support Allowance (ESA)
Universal Credit
Income Support
Child Tax Credit
Working Tax Credit
Pension Credit
Most people will have received a first Cost of Living Payment of £326 between mid July and early September 2022 and a second from autumn 2022.

If you've not received your Cost of Living Payment, you can report it as a missing payment using the government's helpful service page.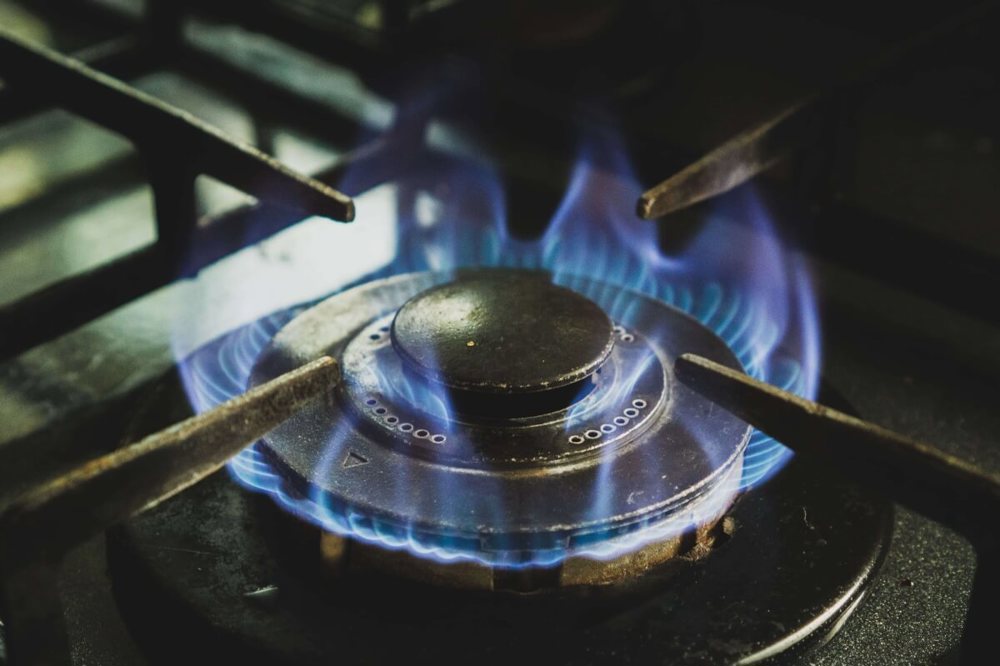 Grants to help you upgrade your boiler
Are you still using an old boiler? You may be able to take advantage of the Boiler Upgrade Scheme if you live in England or Wales. The government scheme runs from 2022 to 2025. If you're eligible, you may be eligible to claim up to £6,000 off the cost and installation of a low-carbon heating system such as a heat pump.
A similar scheme is available in Scotland called the Homes Energy Scotland Loan programme. This scheme could offer an interest-free loan of up to £15,000 to spend on a heat pump, insulation or other energy-saving if you're a homeowner.
And if you live in Northern Ireland, you may take advantage of the Boiler Replacement Scheme if your boiler is at least 15 years old and your household income is less than £40,000. If you qualify, you could receive a grant of up to £1,000.
Where to find extra cost of living support 
If you're already finding it difficult to keep up with rising bills, help is out there. Aside from the grants and payments we've mentioned above, there are many organisations you can turn to for cost of living support: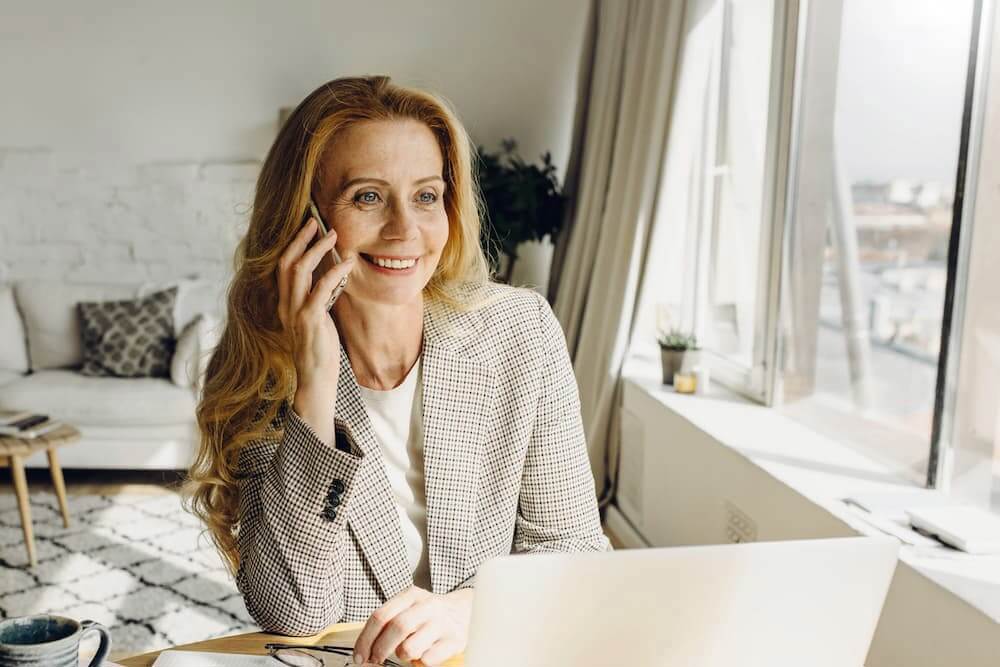 Managing your finances for the future
We hope that these tips can help you make the most of your hard-earned money. You may not be able to predict the future, but you can prepare for challenging times ahead and remember that help is out there if you're struggling.

If retirement is on the horizon or you're struggling, you may be wondering how the rising cost of living will impact your future. Before making any big decisions, speak to a financial adviser. They'll guide you, helping you to understand your options and important things to consider. From ethical investments to reassessing your budget, they'll help you create a sound plan to enjoy a fulfilling future.
Getting support from a financial expert
If you're worried about the impact inflation and the rising cost of living will have on your long-term investments, retirement or goals, speak to an adviser. Personalised advice comes with a cost, but it could be an investment that pays for itself to gain expert support to help you weather the storm.

The Local Financial Advice service can connect you with an FCA-regulated local adviser in no time. Fill out our simple form and we'll match you with a local expert, wherever you're based. They'll invite you to a free consultation where you can learn about their services and whether advice could work for you.

Want to speak to an expert? Click on the button below to get started with our free financial adviser matching service.
Editor's note: This article was originally published in March 2022 and has been updated for clarity, accuracy and freshness.