If you've ever had a dodgy text message or email, you might have been the target of a pensions scam. The reality iis that victims have reported losing over £2m to pension scammers in the first five months of 2021, according to Action Fraud.

Worried someone is coming for your pension? Don't worry. In this guide, you'll learn what pension scams are, common scams to avoid and tips for keeping yourself safe.
What are pension scams?
A pension scam is any dirty tactic that a fraudster uses to swindle unsuspecting people out of their pension savings. Also known as pension fraud, a scam is a criminal act that affects even the most savvy of us.

UK Finance estimates that 12 people become the victims of fraud every 30 minutes. But it can be hard to admit when we've been duped. For this reason, the Financial Conduct Authority (FCA) believes many pension fraud victims are too embarrassed to come forward. But it's more common than you might think.

In April 2022, Alan Barratt and Susan Dalton were sentenced to a total of 10 years in prison for scamming people out of £13.7 million in pension savings.

Lured by the promise of high returns and cash incentives for transferring their pension savings, victims lost an average of £55,000. Unfortunately, this is one example of how successful these schemes are and how devastating they can be.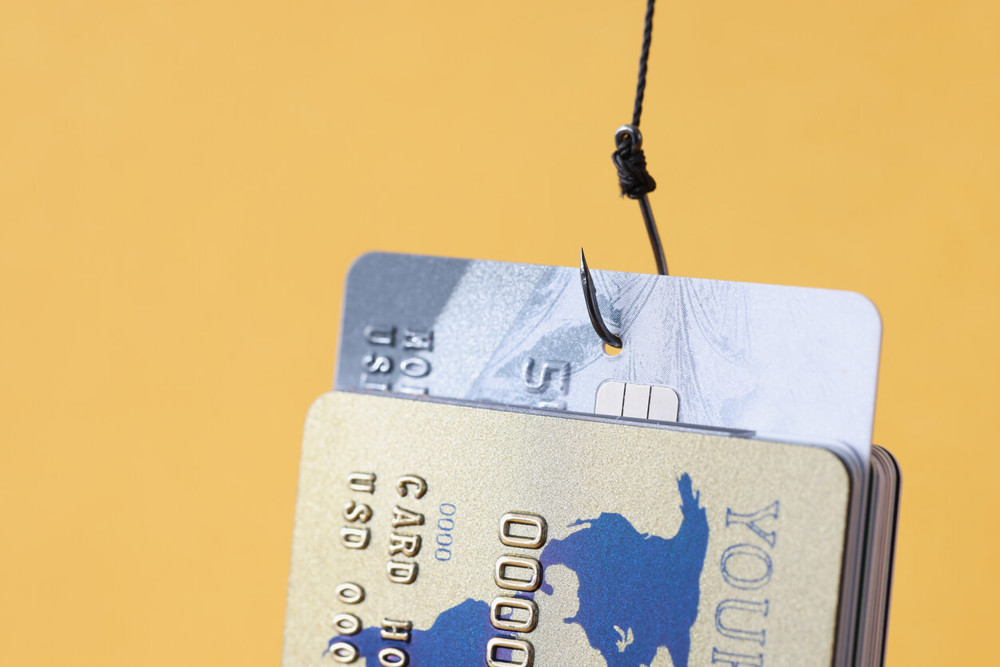 The most common pension and investment scams
There are many types of scams out there, but the ones that stick are the ones that get results. From promising to help you release pension cash early or offering a free pension review, scammers will use every trick they can to get you to part with your money.

Here are the most common pension and investment scams to watch out for.
Pension review scams
If you receive an unexpected call, text or email about a 'free pension review' be wary. Many unscrupulous companies try to trick pension holders, often claiming they're regulated by the FCA or even the government's MoneyHelper service.

This type of scheme aims to persuade you to transfer your money to a high-risk scheme, where it's usually invested in biofuels, forestry, care homes or other unusual investments. Presented as long-term pension investments, most people don't realise they've victims until years later.
Early pension release scams
Did you know that because of the 2015 pension freedoms you can take money from your pension when you turn age 55? That's why if you hear of offers or schemes that promise to help you release money from your pension pot earlier, it's most likely a scam.

The danger is that if you fall victim to this type of scam, you're stuck with a 55% tax bill, not your scammer. You may lose every single penny and be liable to pay tax even if you didn't realise you were a victim or try to return the money.
Annuity scams
The FCA regulates all financial products sold in the UK, including annuities. An annuity offers a guaranteed retirement income for a fixed term or life. You don't need financial advice to buy an annuity. But, buying a product without an expert's guidance or checking that the company is on the FCA's Financial Services Register may cost you.

Many scammers target people looking for annuities. They often target older savers or those that are vulnerable, pressuring them with 'one-day-only' deals, cash or a signing bonus. What victims end up with is a product that they've bought for an extortionate price and isn't tailored to their needs.
Pyramid, Ponzi and other get-rich-quick schemes
Often referred to as multi-level marketing, chain referral schemes or franchise fraud, pyramid schemes promise high returns. They also encourage you to invest money and recruit other investors in return for commission.

The people who run these schemes often lurk around religious, community or ethnic groups where they can attract many targets. That flashy new car your contact drives can make them seem legitimate. But, once new investors and money run out, your investment will disappear along with the fraudsters.
Impersonation scams
These often highly sophisticated scams involve the criminal pretending to be an official or representative of a trusted organisation such Her Majesty's Revenue and Customs (HMRC) or the Department for Work and Pensions (DWP).

Using phone calls, letters, texts and emails, they may claim to need your bank and other personal details. They may also ask you to arrange for payments to go to a new account or download apps.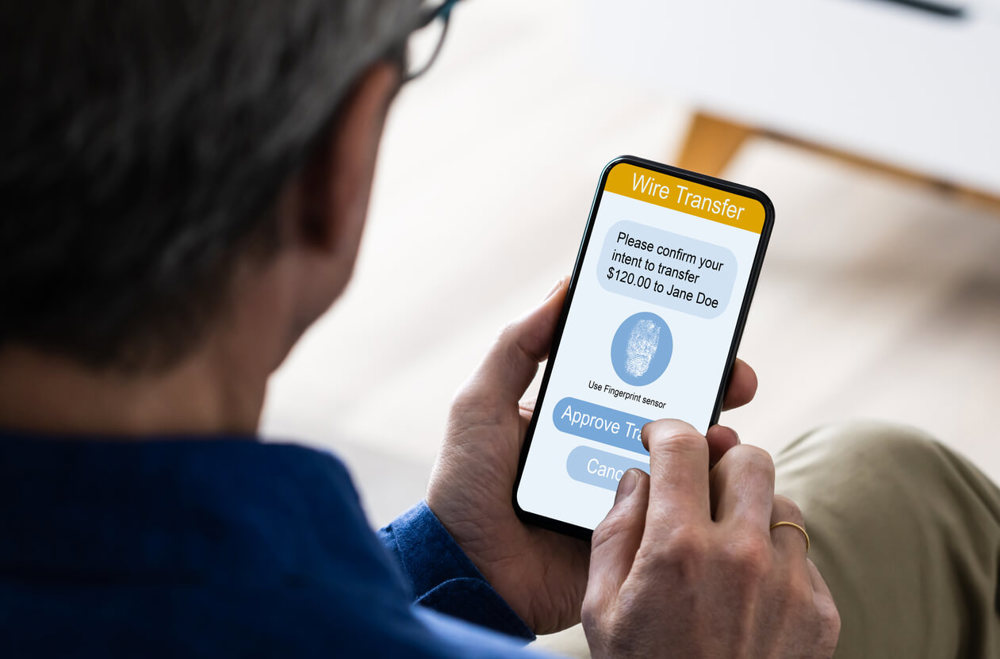 Protecting yourself from scammers
According to the Financial Conduct Authority 's latest report scams have increased by a third in the past year, highlighting the importance of protecting yourself and your finances. Now that you know the most common types of scams, it's time to put your wits to good use. Here are a few tips on how to avoid becoming the next pension scam statistic.
How do I spot pension scams?
Scammers understand what makes people tick - and that's usually money. They use this to their advantage, promising things that often seem too good to be true. Following the tips below could help you determine whether a communication is from a legitimate person or from a scammer.
Never download apps to give people screen sharing access to your phone or computer
Scrutinise emails, letters or even website links for errors. Spelling, grammar and formatting mistakes are signs that you're not dealing with a legitimate company or business
Got a request from a friend or family member asking for money via social media or email? Contact them from another channel to see if it's a genuine request or a scam. Scammers often hack social media and email accounts to impersonate people in your contacts list.
Check the FCA Financial Services Register to ensure you're dealing with a regulated individual or company. You can also check their warning list. Even if the suspicious firm or company isn't on the list, it could still be a scam.
Don't get pressured into making a big decision - especially when it involves your pension savings or investments. Doing your research and not making snap decisions could help you avoid financial disaster.
Above all, if you're considering making big changes to your pension arrangements, seek regulated financial advice.
Are pension schemes a scam?
Pension schemes are an investment that helps you set aside money for retirement. While you don't have to join a pension scheme, doing so usually means you can take advantage of tax relief on your contributions. If you have a workplace pension, you can look forward to extra money from employer contributions.

When you contribute to a pension scheme, your savings are invested in a variety of funds. Depending on your provider, you can usually choose whether to invest in low, medium or higher-risk investments. As with all investments, you aren't guaranteed to get more than you put in.
Can your pension be stolen?
As mentioned above, scammers will try to get you to part with your pension savings by any means possible. From investment scams to free pension reviews, these tactics have fleeced even the most savvy people out of their life savings.

Research from the FCA revealed that while 68% of pension holders felt confident they could spot a pension scam, less than a third (28%) correctly identified that a 'free pension review' could be a red flag.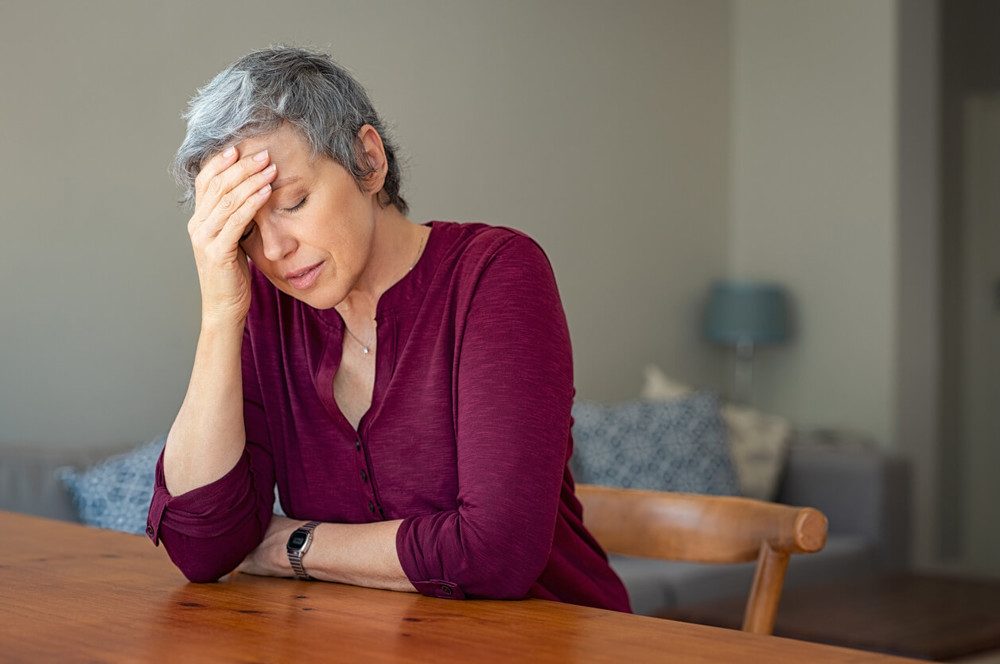 What to do if you think you're a victim of a pension scam
Pension cold calling became illegal in 2019. If you've recently received a cold call or spam text message about your pension, hang up and don't engage further. Instead, report the scam to the Information Commissioner's Office (ICO). With your help, reporting illegal activity could mean the company faces a fine of up to £500,000 and another person is safe.

If you think you've been a victim of a scam, get in touch with the FCA by calling their Consumer Helpline on 0800 111 6768 or completing their online scam reporting form.

For more information, visit the FCA's ScamSmart website.
Get FCA-regulated financial advice on your pension
Knowing you're getting regulated financial advice can give you peace of mind that you're working with an expert that has your best interests at heart. We only work with FCA-regulated financial advisers, and our 5-star service has helped countless people get trusted pension advice.

If you need quality pension and retirement advice , our free adviser matching service can help.

Here's how it works:
Fill out our simple form and we'll match you with an expert in your area
Have a quick chat with our customer experience team to confirm the type of advice you'd like
We'll pass your contact details onto your local expert
Enjoy a free, no-obligation consultation to explore your options
Click the button below to match with a local pension expert and enjoy a free no-obligation consultation today!