If you're in need of expert help with your finances, you may be wondering whether you need financial planning or financial advice. While both services can help you get personalised financial advice and help you achieve your goals, they're designed for different purposes.

Not to worry. We've created this guide to help you get to grips with what financial planning is, how it works and how it's different from financial advice.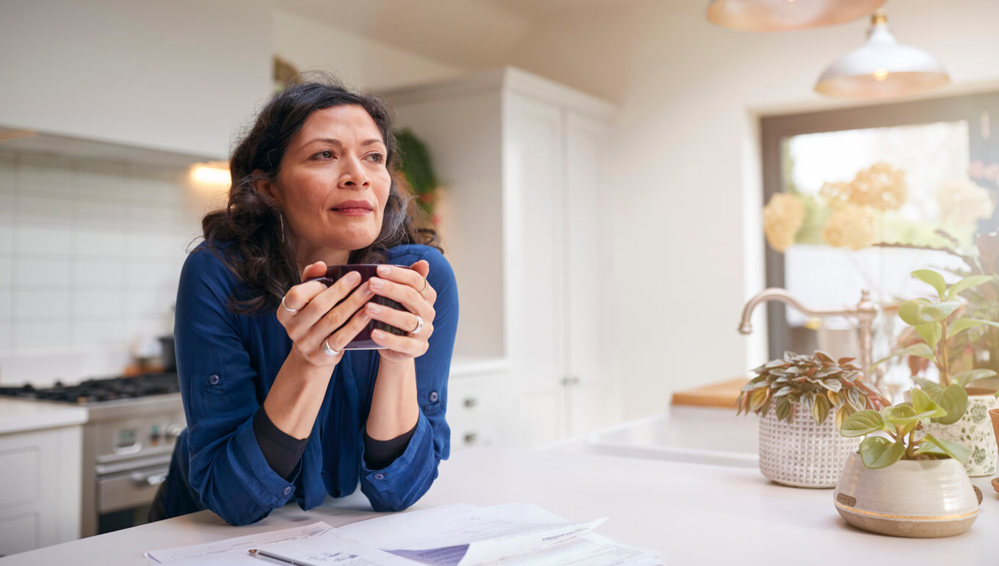 What is financial planning?
Financial planning helps you understand where you'd like to be in the future and build a plan on how to get there. By looking at the bigger picture, it can help you make smarter decisions today that will have positive effects on your financial future.

Working with an expert financial planner can also help you stay on track to achieve your short, medium and long-term financial goals.
Why is financial planning important?
Many people leave planning their finances to the last minute - especially if they're not confident in handling everyday money matters. But, investing time in a financial plan comes with many advantages.

Having a financial plan can help you make targeted financial decisions that help you get closer to your goals. And having an emergency fund means you can bounce back faster when a rainy day comes along. You may also enjoy emotional benefits too such as increased confidence and greater optimism about the future.
How does financial planning work?
Financial planning is a service that helps people get impartial advice on how to organise their finances to achieve their goals. In this way, financial planning is a lot like planning a holiday. You don't need to be rich to enjoy one and your ideal holiday may look different to someone else's.

It works by helping you gain perspective on your current financial situation, so you can build a strategic plan to realise your life goals. Every financial plan is unique as it's tailored to your personal goals and aspirations. For example, if your goal is to buy a house, you may aim to pay off your debts so you can save a deposit.

There are many steps involved in financial planning. And making a start means taking a step back, and looking at your life with a holistic lens:
Understand your life goals - What would you like to achieve in your life?
Know your incomings and outgoings - Do you have a handle on your money flow or do you often find yourself running into your overdraft?

Have a backup plan

- Do you have an emergency fund to fall back on should you lose your job or fall ill
Reduce your debts - Do you have a plan to reduce your debt?
Save and invest for the future - Could you save more into your pension pot or grow your investment portfolio?
Get organised - What do you need to do to get where you want to be?
We'll explain how to create your own financial plan later. For now, let's explore what financial advice is.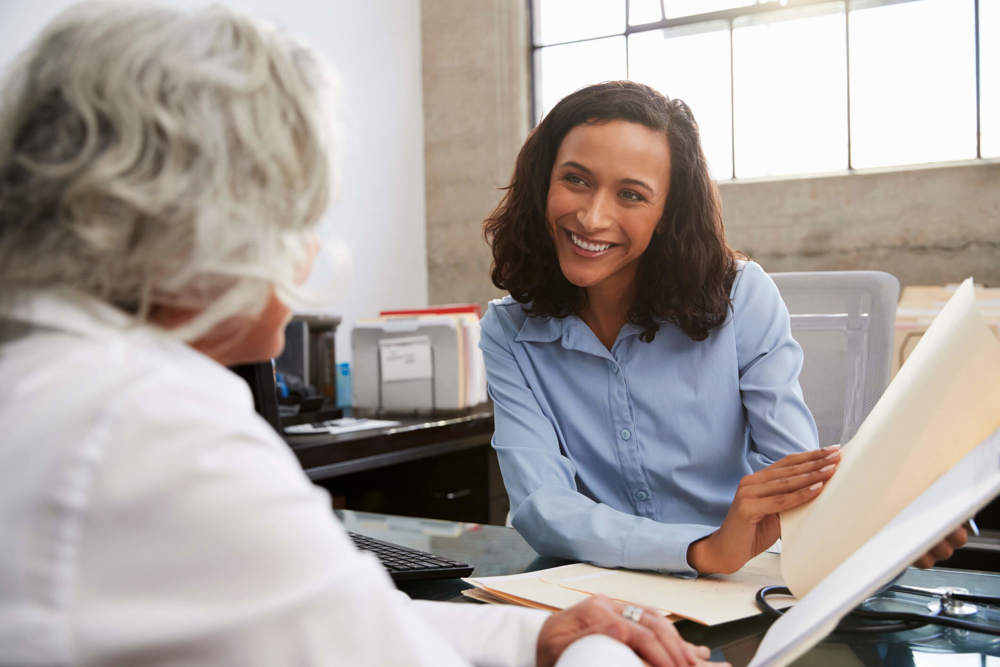 What is financial advice?
Financial advice is a professional service that helps you gain impartial advice on how to tackle a financial task. How it differs from financial planning is that it usually focusses on one situation or need, rather than your overall life goals.

Many people begin working with a financial adviser when they have a major life change such as starting a family or phasing into retirement. Depending on your task or need, you may only need to work with your adviser for a few sessions. Or may take ongoing advice if you'd like regular support with investments, for example.
Sorting your finances after divorce
Making the most of an inheritance
Building a plan to help your children with university or getting on the property ladder
Managing your pension pot and retirement income
Comparing and choosing life insurance plans
Tackling bigger issues may mean you may need to work with a financial adviser long-term. This could involve a month-to-month basis or annual reviews of your finances - especially if you're seeking advice on investments.
Why is financial advice important?
When we need help with money matters, it may seem logical to turn to friends or family for advice. But there are times when it's difficult to talk about money with our loved ones - especially when it comes to debt.

While your loved ones may offer well-meaning suggestions, their views may not always be objective. Speaking to a regulated financial adviser ensures that you get impartial advice from an expert. This can help you take stock of your financial situation and make a better-informed decision.

An adviser can also help you make sense of complex situations or challenges and help build a solid action plan to tackle them.
How does financial advice work?
When you meet a financial adviser for the first time, they'll usually offer a free no-obligation consultation. You won't get any personal advice in this free session, but it's still a valuable learning experience.

During this session, your adviser will ask questions about what you need help with and explain their services. If they think they can help, they'll give you a 'key facts document' which explains their fees and how you can work together. The choice is completely up to you, whether you'd like to move forward.

If you'd like to proceed with advice, your adviser will perform what's called a 'fact find'. This involves gathering information about your finances, goals and attitude to risk. Your adviser will use this information to create your personal financial plan and tailor products and recommendations to you.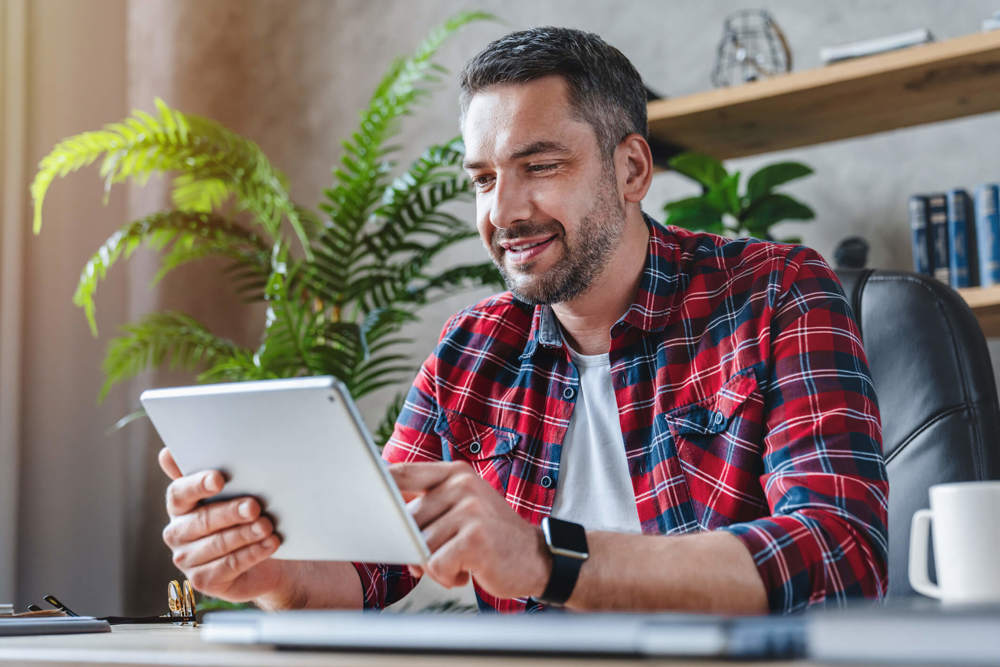 Financial planning vs financial advice
Benefits of financial planning
Working with a financial planner can help you:
Identify and work towards multiple goals
Prepare for unexpected expenses
Stay on track to meet your goals
Build a personal financial plan
Create goals that align with your aspirations
Keep track of your cash flow
Feel more confident about your financial future
Benefits of financial advice
Getting FCA-regulated financial advice could help you to:
Tackle a specific goal or a need
Understand complex financial products such as insurance or annuities
Make financial decisions with clear, impartial advice
Compare your options with personalised recommendations
Take advantage of tax breaks and avoid tax liabilities
Set up and manage your investments
Cut through financial jargon with advice in plain English
Financial planning or financial advice - which is right for you?
As mentioned above, there are many similarities between financial planners and financial advisers. Both offer impartial financial advice and some advisers will even offer financial planning services. The key to knowing which professional is right for you depends on what you hope to gain from speaking to a financial expert.

For example, you may be comfortable managing your own money, but have come across a situation or circumstance that's left you feeling out of your depth. If this is the case, it's likely that a financial adviser could be more suitable.

But, if you'd like more reassurance that you're planning for the longer term and have a plan that's tailored to your unique circumstances and goals, a financial planner might be a better choice.
How to create a personal financial plan
Do you enjoy taking a do-it-yourself approach with your money? If you have the time, creating your own financial plan is a worthwhile investment. It can help you ensure the financial decisions you make today will help your future self work towards achieving your goals tomorrow.

Here's how to build your own personal financial plan in six key steps:
Identify and refine your short, medium and long-term goals - Write down everything you want to achieve in a year, five years, 10 years and beyond. This could be anything from starting a family to eliminating debt.
Establish your current financial situation - MoneySavingExpert's free budget planner can help you get a clearer idea of your incomings and outgoings.
Review your financial position - Now that you know your net worth and outgoings, are you on track to achieve your goals?
Create your personalised financial plan or roadmap - Create your personal financial plan based on your goals. Depending on your aims, this could mean building an emergency fund or saving for retirement.
Take action - Now that you have targets to aim for, it's time to start working towards achieving them. Depending on your goals, this could mean asking for a pay rise or building your investment portfolio.
Maintain, review and amend your financial plan as needed - Revisit your financial plan at least annually to determine whether you're still on track to achieve your goals.
While you can create a financial plan on your own, it can be a complex and time-consuming process. Be realistic about the time you'd like to devote to your personal finances. If you don't have the time, or confidence to do this on your own, speak to a financial adviser or planner.
Getting expert, impartial advice on your finances
We hope that this guide has helped you better understand the difference between financial planning and financial advice. If you're still in doubt about which expert is suitable for your needs, get impartial advice from a financial professional.

Many financial advisers and planners offer free consultations, with no obligation to go further. These sessions are great opportunities to discuss your goals and gain perspective on your situation.

A free consultation can also give you a chance to learn more about the service your expert offers, whether it's suitable for your needs and its benefits.

Your expert will always discuss financial advice fees and costs with you to help you explore your options. This can be especially helpful if you're choosing the right financial adviser or planner for your needs.
Free financial expert matching service
If you'd like support from an expert financial planner or adviser, we can help! Our 5-star rated service helps people like you to get the advice they need to achieve their goals. Our financial expert matching service takes the stress out of searching for a financial professional by connecting you to a local expert for free.

Our adviser matching services works in a few simple steps. Tell us what type of advice you're looking for and we'll connect you to the most qualified expert in your area. Your expert will then invite you for a free consultation, where you can learn more about whether financial planning could work for you.

Ready to match with a local financial planning or advice expert? Click the button below and we'll do the rest.
Editor's note: This article was published in September 2021 and has been updated for accuracy, freshness and comprehensiveness.