It's a common myth that financial advice is only for wealthy people and investors. If you find yourself with more questions than answers when it comes to money matters, you may be wondering whether financial advice is free.
The good news is there are many options available to you. In this guide, we'll explain whether financial advice is free, where you can get free support and more.
Can you get free financial advice?
Professional services come with a cost - and that's no different for financial advice. When you take advice, you're working with an expert who's drawing upon extensive experience and market knowledge.

A financial advisers uses this knowledge to give you personalised advice. In simple terms, this is an expert recommendation of what financial decision or action you should take. They'll also tailor the advice they give you to your unique circumstances and financial goals.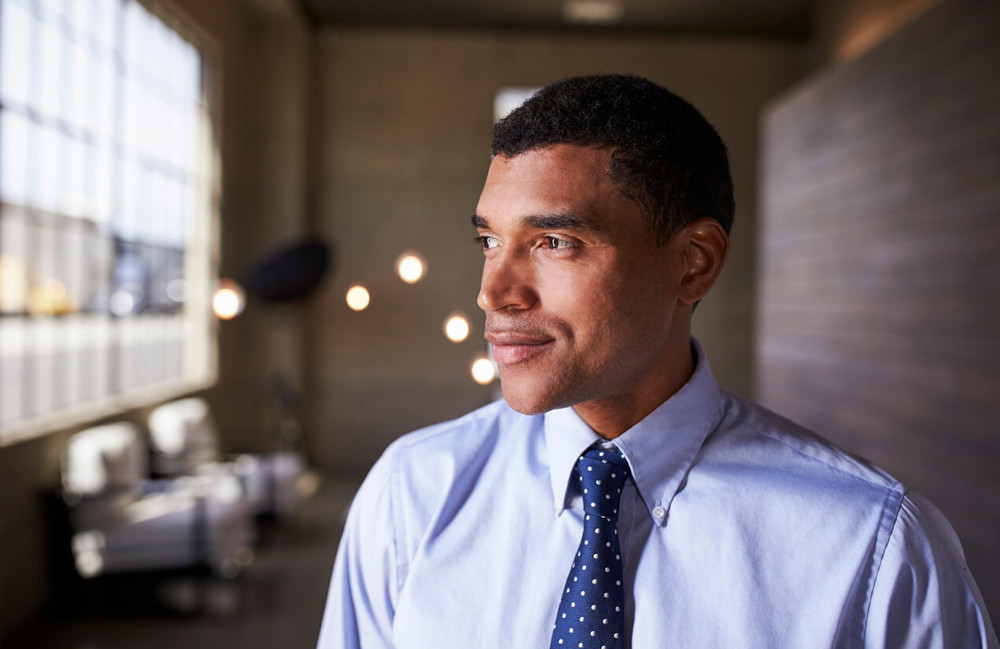 How do financial advisers make money?
There's a lot that goes into the fees that financial advisers charge. For starters, when you pay for advice, you're paying based on their level of experience and qualifications. Even the location of their office could be a factor.

Since the 'end of commission bias' in December 2012, advisers can no longer take commission from providers if they recommended certain products. These include pensions, investments and retirement income products such as annuities. But your adviser can still get commission if they give you advice on equity release, some types of insurance or mortgages.

The 'end of commission bias' also means they shouldn't let potential commissions get in the way of giving you impartial advice. They must be upfront about the commission they receive and how it's factored into the fees you pay.

Learn more about what goes into adviser fees in our 'How do financial advisers make money' guide.
How to make sure you're getting genuine financial advice
Fraudsters come in many different guises. Some also pose as financial advisers, offering 'free debt advice' or even legitimate firms. To keep yourself and your hard-earned money safe, never take anything at face value and do your research.

The Financial Services Register is a good place to start. All practising UK-based financial advisers must be regulated by the Financial Conduct Authority (FCA). Using this tool, you can ensure you're not the victim of a scammer.

Here's how the FCA recommends you use their register to ensure you're getting regulated financial advice:
Check to see whether your adviser is on the Financial Services Register
See whether they have permission to give you the services you need
Verify their contact details match against the register
Now that you know how to verify whether an adviser is legitimate, let's explore what's free when it comes to financial advice.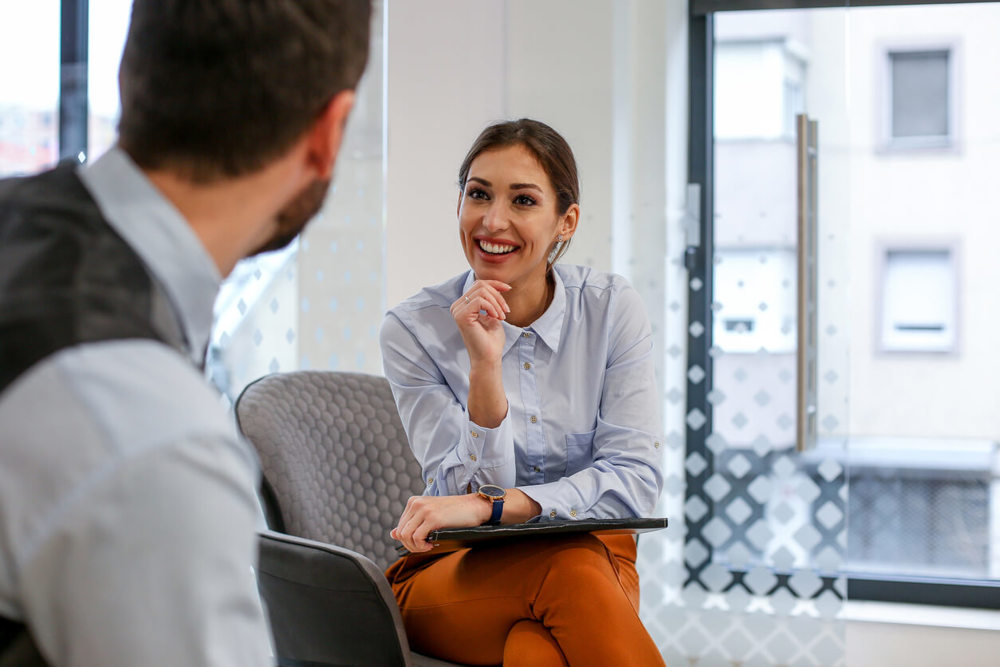 How can I talk to a financial adviser for free?
As mentioned above, it costs money to get professional advice from a financial adviser. But, it's still possible to talk to a financial adviser for free.

Many financial advisers offer a free initial consultation. This one-on-one session usually lasts around an hour. Your adviser will ask you a few questions to better understand your circumstances. And, if they think they can help, they'll explain what their services are and what they can do for you. If not, they'll usually provider a few pointers, free of charge.

After this meeting, there's no pressure for you to do anything - including take their advice. For this reason, it can be a good idea to meet several financial advisers to determine which you feel most comfortable with. Every adviser will have their own advisery style, so you may find that not all suit your needs.
Where can you get free financial advice from?
If you don't want to pay for financial adviser fees or would like general guidance, you have many options to choose from.
Citizens Advice - The UK charity offers guidance on everything from budgeting to pensions.

MoneyHelper - This free service from the Money and Pensions Service offers free financial guidance on savings, benefits, retirement and more.

Pension Wise  - The government service offers free and impartial pension guidance to help people understand their retirement options.
Why getting financial advice is important
Whether it's paying the electricity bill or saving up for a holiday, you may feel comfortable and confident in looking after your money. But, it's often those big life changes that mean we could benefit from a little help.

Financial advice could be worthwhile if you're:
Starting to think about or approaching retirement
Growing or starting your family
Joining a civil partnership or getting married
Going through a divorce
Thinking about investing or need help managing your portfolio
Not sure what to do with an inheritance or windfall
Looking for recommendations on how to take your pension
To help you better understand whether you need a financial adviser, let's explore the benefits of financial advice and guidance.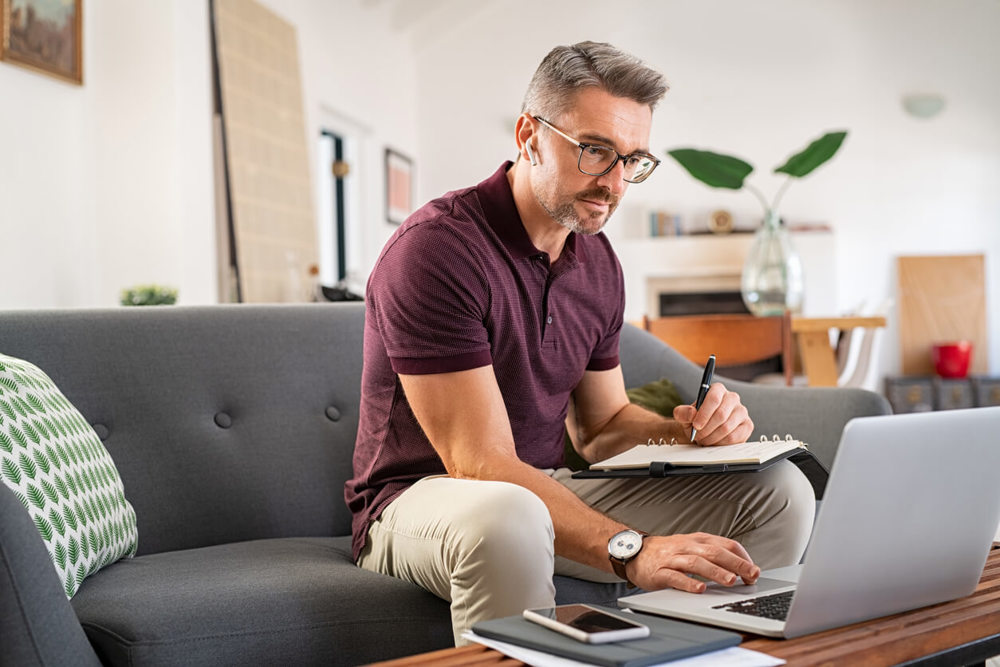 Financial advice vs financial guidance
Understanding your personal finance style is the key to deciding whether you need financial advice or financial guidance. You might enjoy number crunching and managing your own budget. Or if you live a busy lifestyle, you may find that the cost for financial advice is worth the time and effort you'd get back.

We've outlined the pros and cons of each service to help you better understand which might be more suitable for you.
Financial advice pros
advisers tailor recommendations to your unique needs and circumstances
You're covered by the Financial Ombudsman Service
Working with an adviser could save you time spent researching products, options and the market
Your adviser can offer ongoing advice if you'd like more support
Financial advice cons
There's a cost for financial advice
Finding the right financial adviser for your needs takes time, patience and research
You may choose an adviser that isn't the right fit for you
Financial guidance pros
Guidance is usually free
Your guide must give you accurate information
Can offer support for one-off situations
Can help you gather information about a certain financial topic or situation
Financial guidance cons
You won't get personal recommendations, only general suggestions
Anyone can offer guidance
The organisation that offers guidance might not be FCA-regulated
We hope this guide has helped you better understand what you can expect from financial advice and what services you can get for free. If you're curious about speaking to a financial adviser, we can assist you in taking action.

We help people connect to regulated advisers through our free adviser matching service. This means we can match you to a local, regulated adviser wherever you're based in the UK.

It starts with one simple form. In a few clicks, we'll pair you with a subject matter expert in your region, just let us know your contact information and the kind of advice you need.

Click the button below to get started and match with a local financial adviser today.


Editor's note: This article was originally published in September 2015. It has been updated to ensure that it is accurate, complete, and current.